Hi guys! Happy happy Thursday! So I got my girls back in for the fall season and wanted to share before and after photos, Q+A's and all the details of my hair from this past week when I went to the Witch Hazel Salon in Fountain Square and had the master, Sarah, do my hair! I loved having shorter hair but I get bored so easily and was ready for a change! We did a balayaged and a root shadow with two rows of the kacey welch method which is a beaded row method where wefts of hair are sewn onto a row of beads. You have a blend of four different colors using 18" hand tied hair from covet and mane.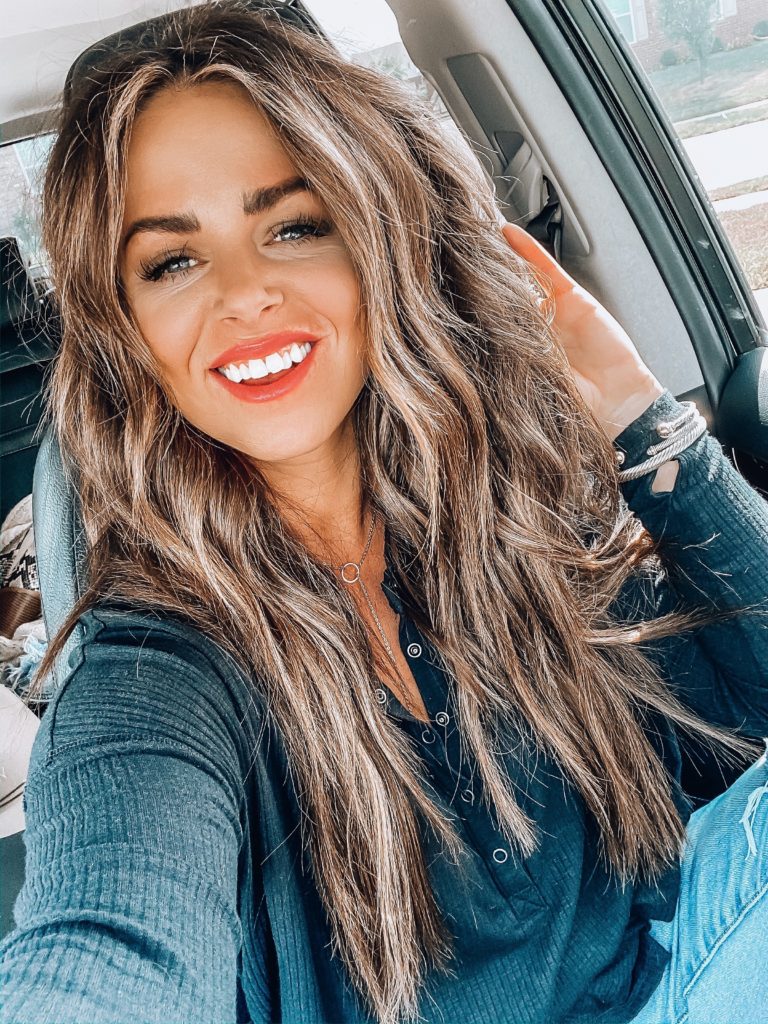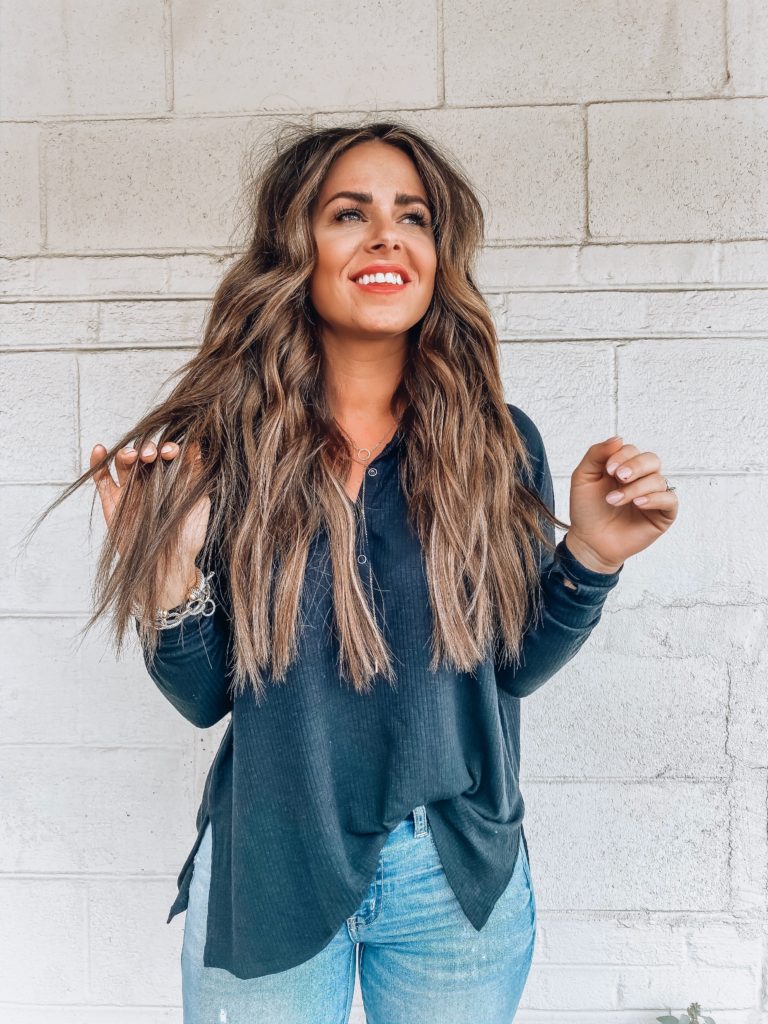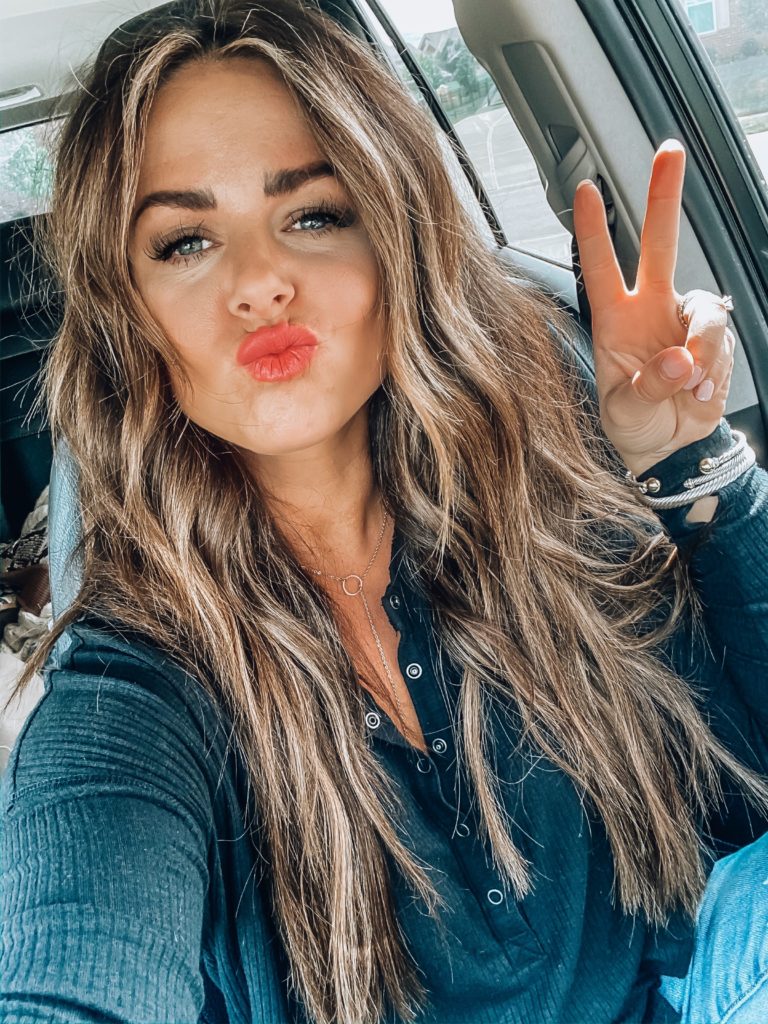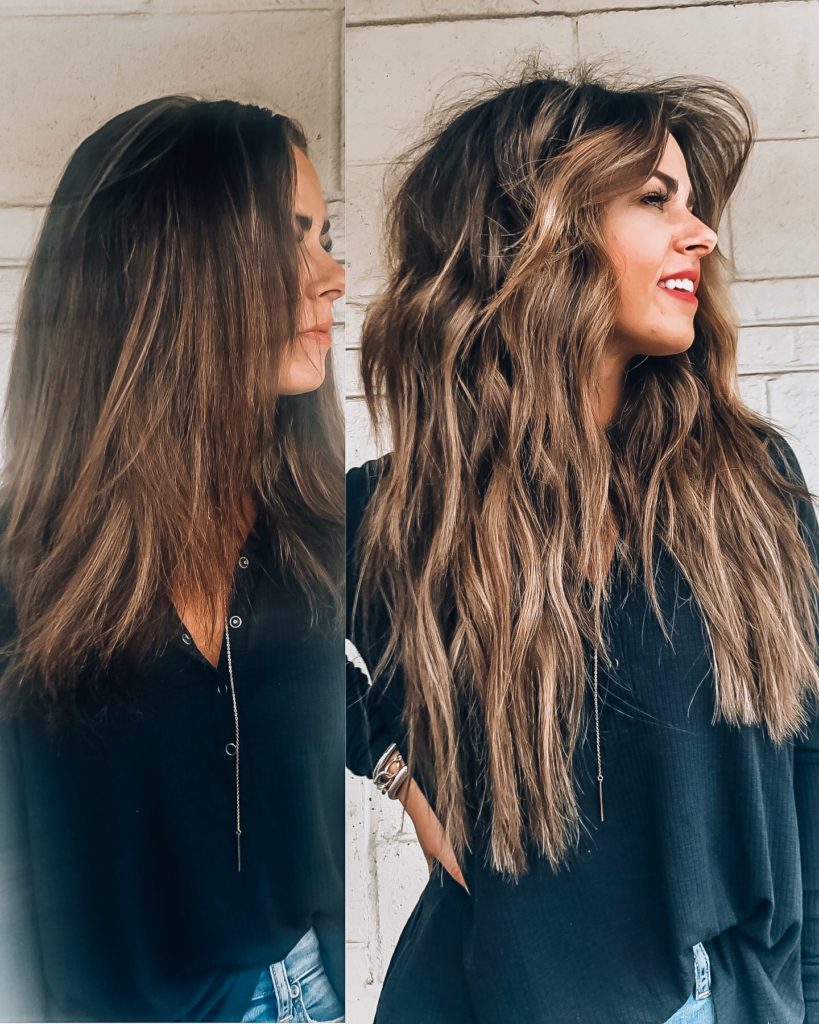 Let's start the Q+A:
Q: Did I notice any breakage?
A: I haven't had any breakage! The last time I had my extensions in were for about 6-7 months and when I took them out my hair was actually thicker and longer!
Q: Is it like a sew in?
A: It's a beaded row that the hair is sew on too.
Q: Can you put it up in a pony tail without seeing the extensions?
A: YES! One of my favorite things about hand tied!
Q: How much do you pay for them?
A: It's different for everyone! But for mine, here's the breakdown: two rolls install $600, color $195, cost of the hair it's self $585 (hair will last 6-12 months with proper care)
Q: Do they hurt?
A: Only the first few days
Q: Where do I go to have them put in?
A: Witch Hazel Salon in Fountain Square
I'm so excited about how it turned out! I love how getting your hair done can feel like a full makeover!